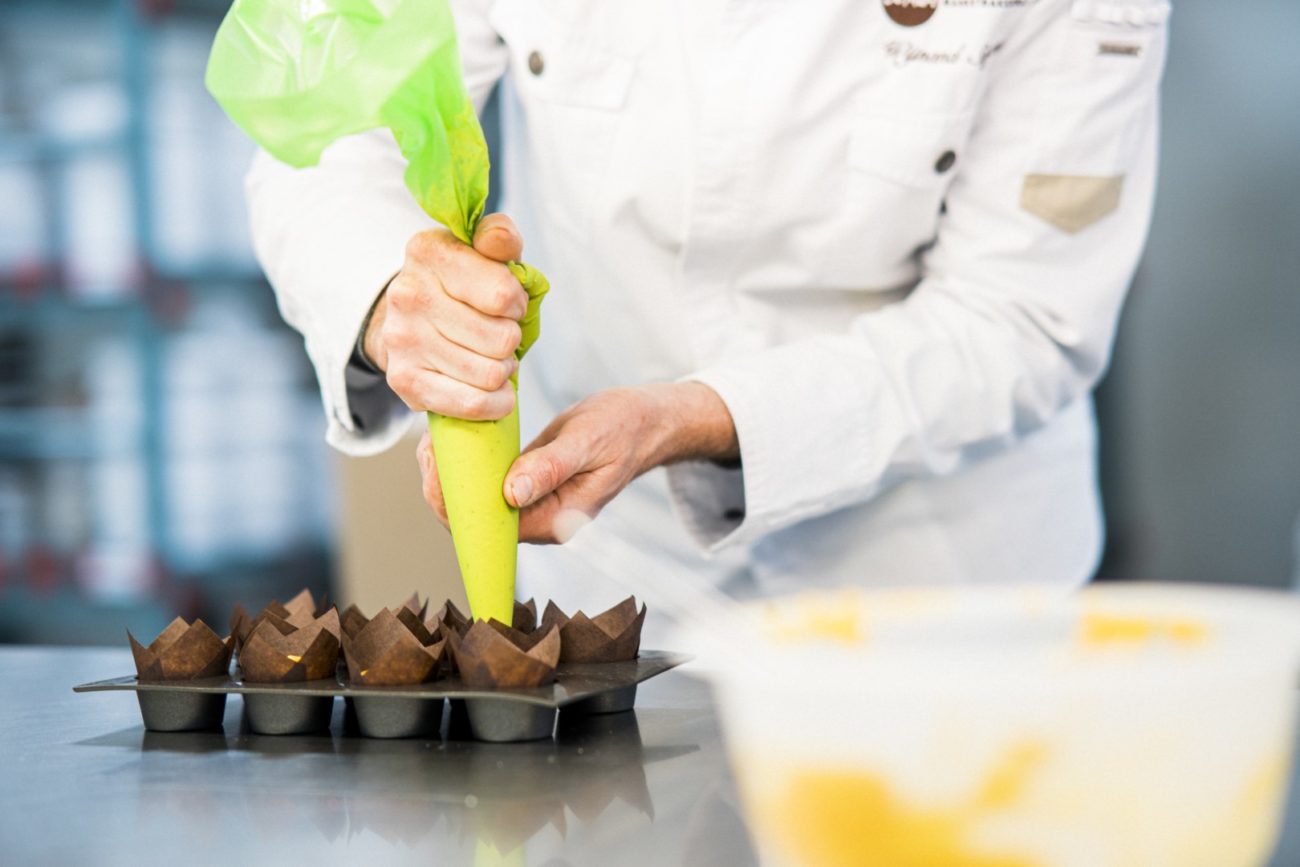 Craftsmanship is our motivation
We absolutely honour our trade and develop our own recipes. We put a lot of effort and care into the ingredients and the baking process. We value our own creation of products and therefore are not just a supplier.
All of our employees have a passion for confectionery, we can truly enjoy each other's creations. That is important. Despite the noticeable brabantine sociability in our company, there also is a general belief among all employees that hard work pays off. That is how we got here and what will keep moving us forward.