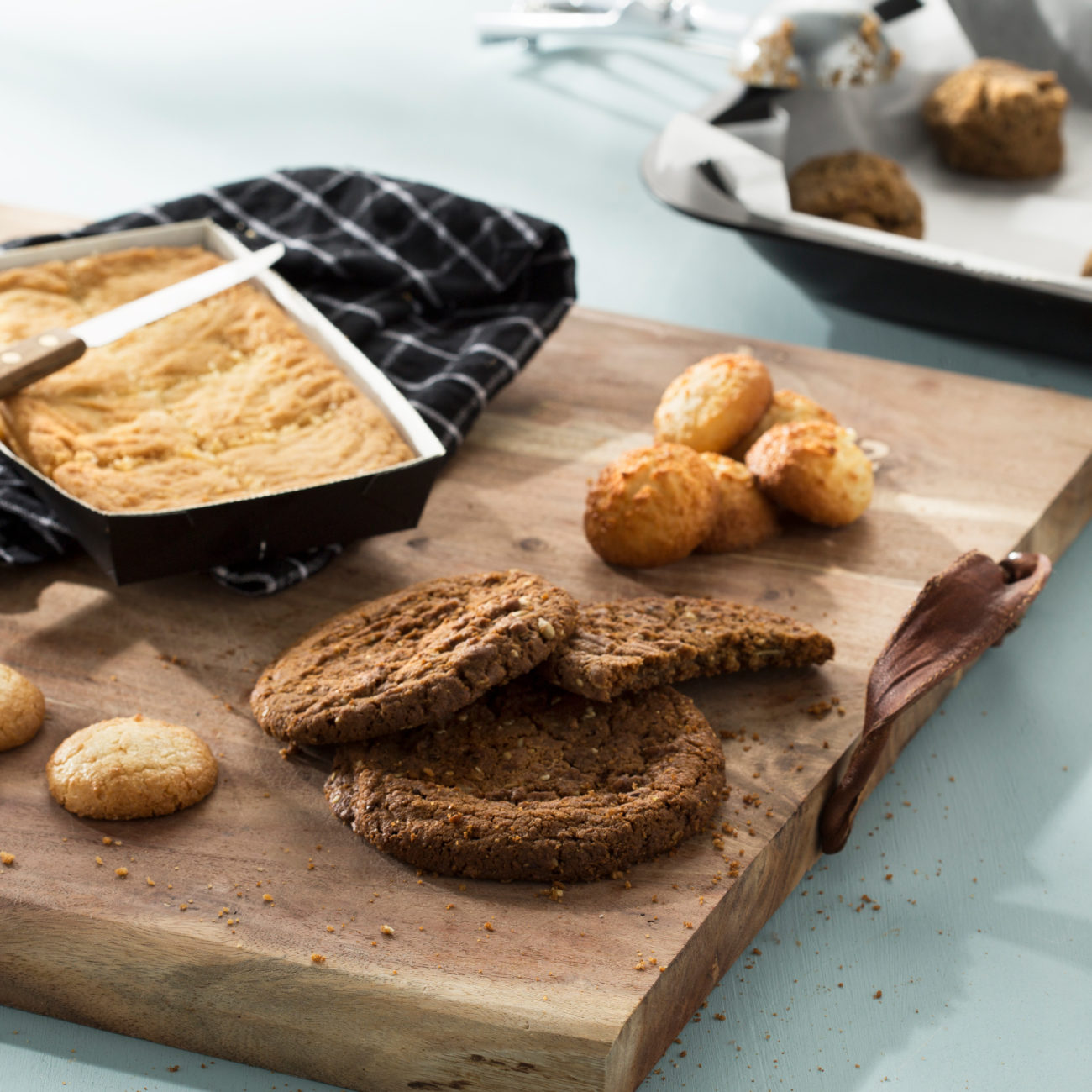 Bake-off
Our pure and homemade products meet the highest standards and are widely applicable. All dough and batter is exceptionally easy to use. Defrost, scoop, bake, possibly decorate and serve immediately.
Did you know that De Maro organises training courses for your staff both in its own test bakery in Tilburg and on location? For future top bakers!
Have you noticed? The design of the buckets has been updated with a fresh and colourful look.