Our meringues are crunchy on the outside with a chewy core. This offers an amazing taste sensation. Meringues are extremely versatile: from a treat alongside a cup of coffee or tea to key ingredient in an exquisite and colourful dessert.
Unique properties of our meringues:
crunchy on the outsideand a soft core
a very long shelf life when stored in a dry place
and of course super delicious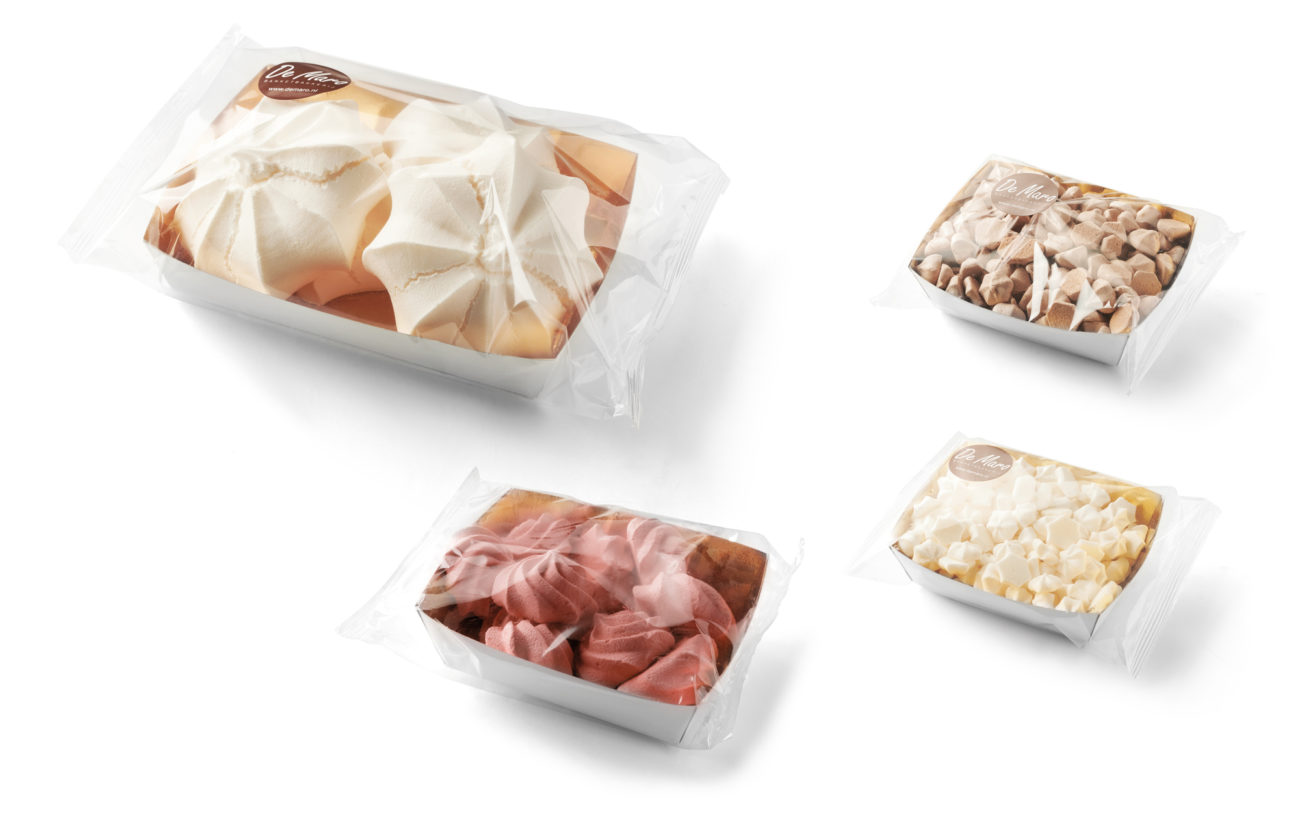 Server suggestions
Luxurious coffees and chocolate milk specials are an absolute trend. Crumble the meringue over a whipped cream topping.
Make a layered dessert in a nice glass and alternate fresh fruit, crumbled up meringue and whipped cream.
Make the best ice cream cakes with meringues, fruit and cream.
Make a sweet fruit skewer. Thread the meringues and pieces of fruit alternately onto a skewer and decorate with chocolate.
Available in a range of festive shapes during the holidays, such as Christmas trees or nests.
Packaging and shelf life
When kept in sealed packaging, meringues can keep up to a year. They are available in a range of packagings: a container with a flowpack, a cellophane bag, packed individually in a bucket or in a block-bottom bag.